Commercial Asphalt Contractors
Purpose Contracting Asphalt is a residential and commercial paving contractor. Proud to be your asphalt contractor in Washington, Ozaukee, Milwaukee, Racine, Kenosha, Walworth, and Jefferson Counties. Only the highest quality asphalt materials are used on every project.
Complimented by "quality workmanship," we are driven for unmatched success on all our projects. We pledge ourselves to meet and exceed your expectations. We work closely with our residential customers, business owners, facility/property managers, and project engineers to ensure quality.
Parking Lot Repair and Reconstruction
A.D.A. Compliance Specialist

Tactile Pedestrian Guidance Tiles

Traffic & parking signage
Asphalt Paving Areas: Asphalt Paving Franklin, Asphalt Paving Greenfield, Asphalt Paving Milwaukee, Asphalt Paving Oak Creek, Asphalt Paving Wauwatosa, Asphalt Paving West Allis, Asphalt Paving Burlington, Asphalt Paving Racine, Asphalt Paving Sturtevant, Asphalt Paving Union Grove, Asphalt Paving Brookfield, Asphalt Paving New Berlin, Asphalt Paving Menomonee Falls, Asphalt Paving Muskego, Asphalt Paving Waukesha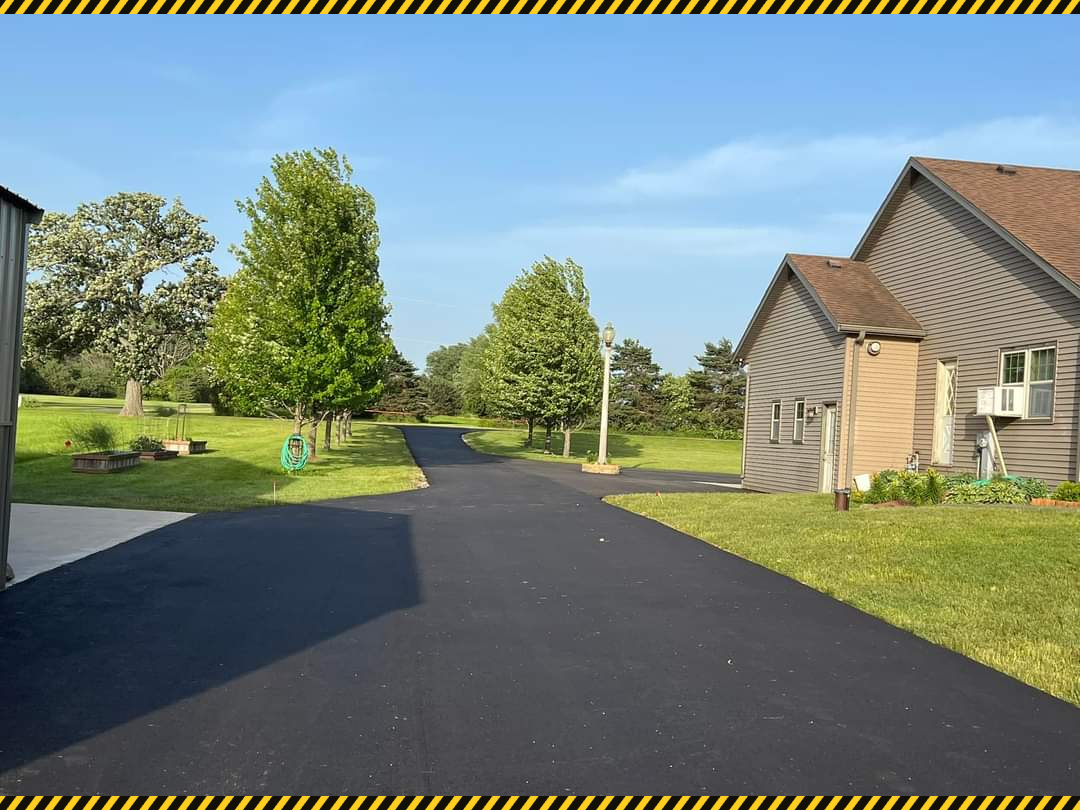 They showed up promptly and began working immediately. All of the workers were extremely courteous. All concerns that I had about my old driveway were addressed promptly. Love my new driveway. Very competitive price as well.
Joe H.

I will definitely recommend this company!!! Wonderful crew!!! They worked their tails off today in this heat!! Didn't leave a speck of anything laying around! They did a wonderful job!!! Thank you!!!
Kristy Brandel Spoerre

Hi Chris,
I just wanted to tell you that you have an absolutely amazing crew working for you! The guys were all so very pleasant and professional. The final outcome has exceeded my expectations! I couldn't be more pleased. When the crew first arrived I could see on their faces they weren't too sure how things were going to go but I hope they were just as pleased with their work in the end as I am. I thank you so much for a job well done! Again, your guys are phenomenal!!
A million thanks,
Angie Lawson